Artist Talk
Secretariat of Ghosts, Archival Politics and Gaps (Nina Hoechtl and Julia Wieger, SKGAL)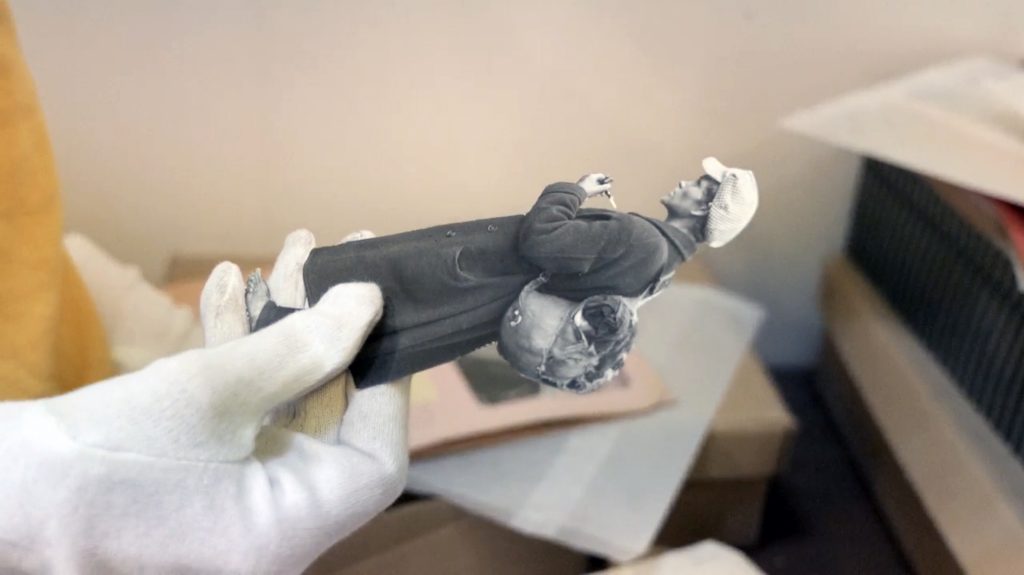 Aufräumen im Archiv< (2021), SKGAL, Videostill, Kamera: İpek Hamzaoğlu
Wednesday, June 7th, 3 pm
Abteilung Ortsbezogene Kunst
University of Applied Arts
Paulusplatz 5
Seminar space, 2nd floor
1030 Vienna
In their artistic works, SKGAL focus on places, documents, and objects that have received little attention from the grand narratives of historiography. Their research has examined different archives including: the archive of the Austrian Association of Women* Artists (VBKÖ), the image archive of the Arbeiter-Zeitung, and STICHWORT – the Archives of the Women's & Lesbian's Movement. In their artist talk, SKGAL will explore their working methods and discuss the possibilities and limits of artistic strategies in dealing with archives: How can historically situated materials be used to narrate other possible contexts? How can experiences of the archive that evade visual depiction become tangible? How can we work (together) with ghosts? How can extractivist processes be subverted in archives – or in artistic works?
By engaging with particular archives, SKGAL explores these questions in search of a caring approach to archives and towards the traces of resistant moments. Through speaking, filming, translating, cropping, rearranging, and tearing (off), historical, political, and affective contexts are processed and translated into installations, videos, and prints.
Within the context of the INTRA project Anonymity and Absence: Archival Sites of Speculationa by Georgia Holz, (Sen.Sc. Department Site-Specific Art) and artist collective Mai Ling.