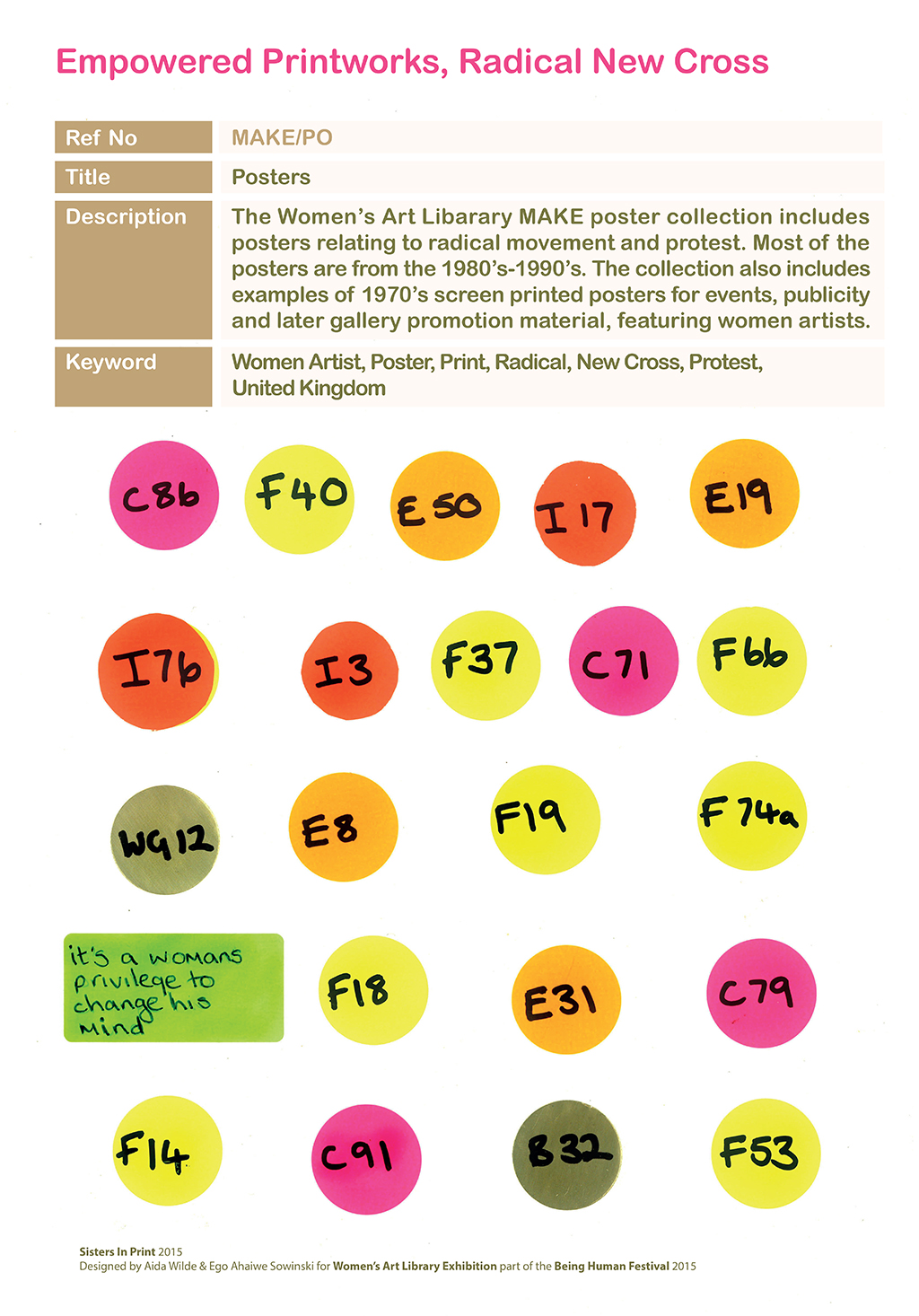 ARCHIVAL PRACTICES, IMAGINATIONS AND FUTURE HISTORIES
A gathering set in motion by the Secretariat of Ghosts, Archival Politics and Gaps
Ego Ahaiwe Sowinski, Kathy Carbone and Roshini Kempadoo
Friday, December 7, 2–7 PM
Academy of Fine Arts Vienna, University Library, Augasse 2–6, 1090 Vienna
Over the past two decades, the archive has emerged as a crucial site of feminist knowledge production, activism and visual art practices. Feminist archives, special collections and informal repositories have been used to document art practices and activist movements. Through such archives previously obscured forms of knowledge and practice can become visible.
This gathering assembles a group of artists, archivists and scholars committed to finding disruptive and engendering modes of engaging with archives. They will discuss the entangled, queer and messy ways we create meaning and images today by looking to the past and imagining the yet-to-come.
Ego Ahaiwe Sowinski (independent artist/designer, archivist and organizer), Kathy Carbone (scholar and archivist, University of California Los Angeles) and Roshini Kempadoo (photographer, media artist and scholar, University of Westminster, London) will stage presentations and conversations that traverse transatlantic historical contexts. They will explore a variety of archival materials from the Women's Art Library, the Women of Colour Index, the California Institute of the Arts, The Feminist Art Program Materials, the National Archives of Trinidad and Tobago (1920s–1960s) and contemporary artworks from the diaspora and the Caribbean.
The gathering will take place in English and is part of the program accompanying the exhibition DARK ENERGY. feminist organizing, working collectively opening March 28, 2019 at xhibit, Eschenbachgasse 11 at the corner of Getreidemarkt, 1010 Vienna.